Finding a reliable screwdriver kit that supports multiple bits, last-long and offers a safe storage box is scarce in the market. Solving most of this problem Xiaomi has launched the Precision Screwdriver Kit in India.
Currently, the Xiaomi Precision Screwdriver Kit is listed in the Mi Crowdfunding platform with a discounted price tag of Rs 999. The original price, once the crowdfunding campaign is completed would be Rs 1,499. If you're purchasing during the crowdfunding section, then delivery for the same will start on 1st July 2020.
Features list of Xiaomi Precision Screwdriver Kit
The Xiaomi Precision Screwdriver Kit is made to meet your daily repair needs. It works for most of your household and office appliances like laptops, desktops, quartz watches, DSLR/cameras, mobile phones, trimmers etc.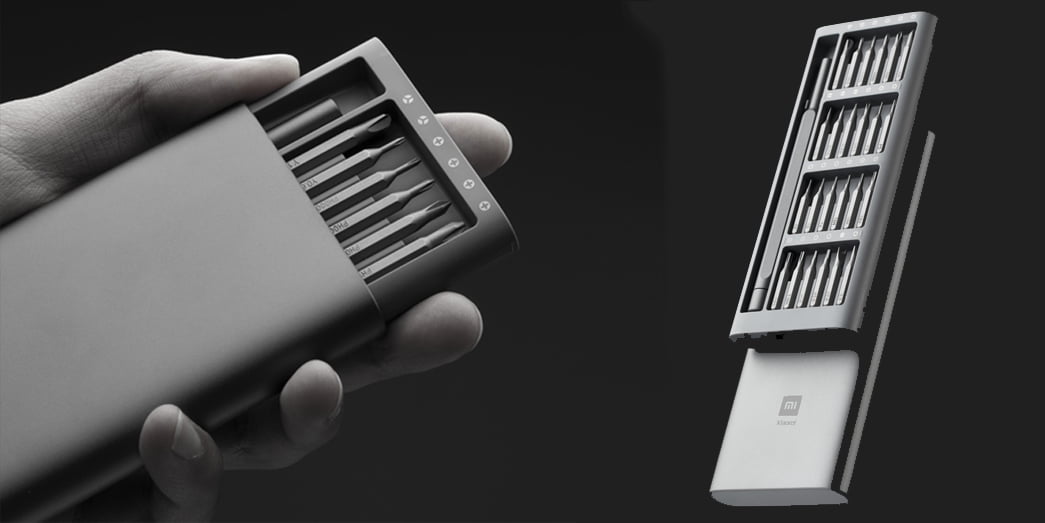 It packs an aluminium alloy handle which comes with a rotating cap and offers a great grip with its anti-slip structure. You get 24 precision bits, which include PH000, PH00, PH0, PH1, SL1.5, SL2.0, SL 3.0, P2, P5, H1.5, H2.0, U2.6, Y1, Y0.6, T2, T3, T4, T5H, T6H, T8H, T9H, T10H, W1.5 and 2.3. All these bits get anti-rust treatment making it extremely reliable.
To avoid losing the bits, the Xiaomi Precision Screwdriver Kit comes with a magnetic storage box. This along with the screwdriver handle is stored in a sleek aluminium alloy cover which has smooth arc edges adding more grip. The cover is also made to be anti-sweat and anti-corrosion.