Not able to access WeTransfer files from your desktop/laptop or mobile, well you're not alone. The Department of Telecommunications (DoT) has banned WeTransfer in India. The popular file-sharing service has been blocked under every internet service provider or ISP in India.
According to media reports, DoT issued a notice on 18th May 2020 to all ISPs in India to ban three URLs of WeTransfer. The first two URLs were individual pages of WeTransfer, but the third URL was the naked domain or the entire website. It's still unclear the content of these URLs or pages. But DoT has cited national interest and public interest as the reasons to ban these URLs, which unfortunately include the entire WeTransfer website.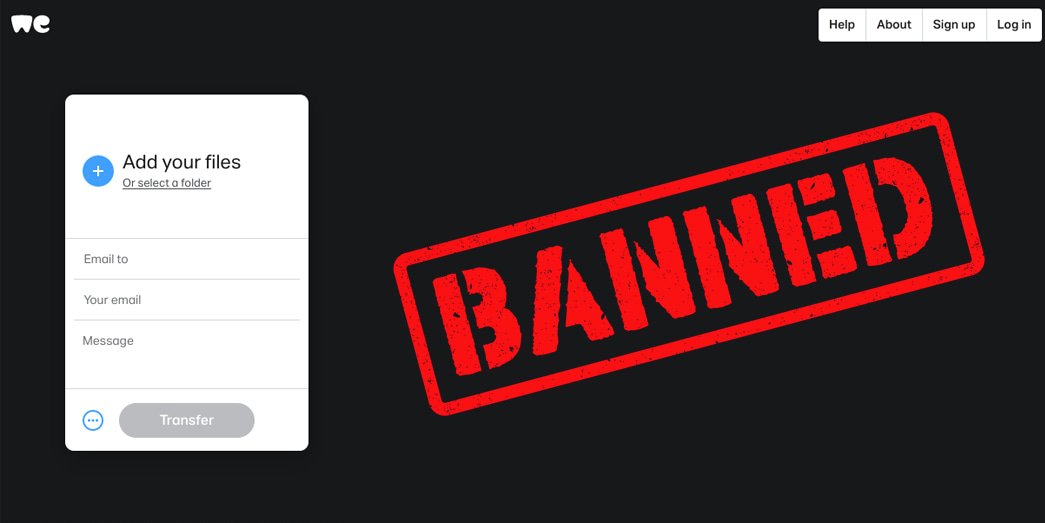 At the time of writing, most of the big Indian telcos have started blocking access to WeTranfer. Reliance Jio, Airtel and VodafoneIdea have already put up a message telling visitors to the domain about the blockage. One of these messages read "You are not authorised to access this web page as per the DoT compliance".
WeTransfer team is aware of the ban and as per one of their tweets, they're investigating the issue. The company is asking its effected users to use VPN services to access the website as a workaround.
WeTransfer is one of the popular file-sharing service used by individuals, private companies and even some government agencies. Because of the sheer easiness to use the service, it has garnered a huge user base, especially during the lockdown days. I have been personally using the service to send/receive files (like photoshop PSD design) to/from colleagues.
The file-sharing service allowed its users to upload and send up to 2GB file straight to recipient email, all without registering an account with WeTransfer. There are paid plans with higher upload quota, but for most of the user's their task is done by the free un-registered plan.