Eagerly waiting for the next-generation PlayStation? During an online event, Sony unveiled its next-generation gaming console, the PlayStation 5 aka PS5 in all its glory. The company has revealed the entire hardware design which looks futuristic from each and every corner.
I have to admit, the new PS5 is looking damn great. The tower design is sleek with the main hardware unit sandwiched between two sharp-angled white body or we could call it wings. It got a white with the black trim colour scheme, but we could see endless possibilities with multiple colour options and skins.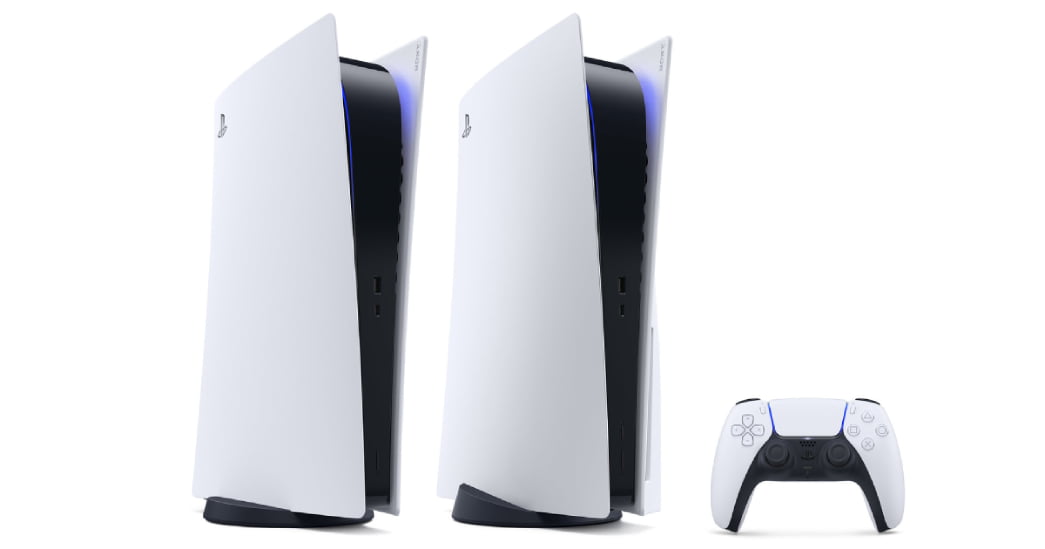 As its a tower design with curved angles around and build to stand vertically, you could find difficulties in placing the PS5 horizontally. Apart from aesthetics, the protruding white body hides the fairly large cooling vent and allows to channel the heat.
There a two distinct version of PS5 console announced. One the standard PS5 console with physical disc support or which comes with an Ultra HD Blu-ray disc drive. The second, PS5 Digital Edition, which ditches the disc drive altogether. So, you would need a PSN account to download the games. It also bit slimmer on the sides, with the disc drive part, removed.
"The PS5 gameplay experience will be the same, so the choice is all yours. While there are some slight differences in the look of each model, for the overall design, we wanted to deliver a console that's bold, stunning, and unlike any previous generation of PlayStation," commented Sid Shuman, Senior Director, SIE Content Communications.
Sony has not fully unveiled the actual hardware specifications of the PlayStation 5 console. But, we know it would pack a custom-made AMD Zen 2 CPU and AMD RDNA 2-based GPU. It's coupled with 16GB of RAM and a minimum of 825GB SSD. There are plenty of official accessories including the HD camera and Sony Pulse 3D headphones, which features 3D audio.
Sony is yet to announce the official pricing of the new PlayStation 5 gaming consoles. But the company would launch this in late 2020. At launch you would find lots of old and new games including the Grand Theft Auto V enhanced edition, Marvel's Spider-Man: Miles Morales, Horizon: Forbidden West, Gran Turismo 7 and more.