After days of uncertainty, BevQ the virtual queue app for liquor sales in Kerala has finally launched. The app is currently live on Google Play store and at the time of writing, it has gathered over one lakh installation. Note that the app is not available on Apple iOS iTunes store.
Through BevQ mobile app, Kerala government aims to control the overcrowding and maintain the social distancing at liquor stores amid coronavirus pandemic. Once you download and install the app you could book e-tokens or queue numbers with a specific time slot for a nearby liquor shop. The app will automatically find a nearby outlet based on your pin code or GPS location.
Once you have generated the queue number or e-token which comes with a unique QR code, you could visit the allocated BEVCO outlet. Authorities there will scan the e-token following which you could select the preferred beverage and make the payment. Note that, your body temperature would be checked at the spot and hand need to be sanitised (facility will be provided) before entering the outlets.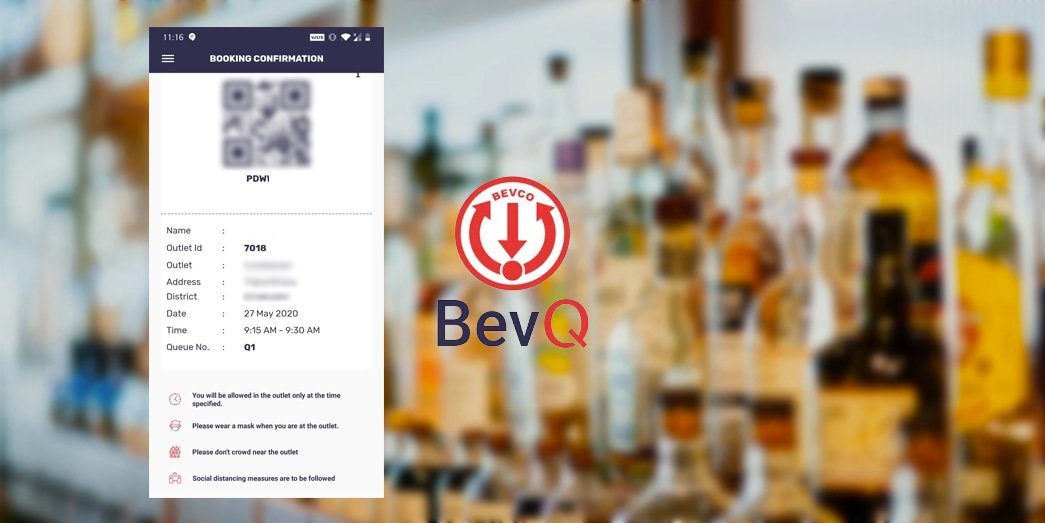 Users without valid e-token generated by the BevQ app will not be able to purchase liquor from any of the outlets across Kerala. Also, customers would only able to buy liquor or generate e-tokens once in four days. Additionally, users residing in the red zones or other containment areas cannot generate e-tokens in the app.
According to reports, in the next phase, customers would be able to select the liquor brand and make payment directly on the app. Thus one could avoid spending more time at the BEVCO outlets.
BevQ mobile app has been developed by Kochi-based startup called Faircode Technologies Private Limited for Kerala State Beverages Corporation Ltd or BEVCO. The app is available in both English and Malayalam languages. As for outlets, the Kerala government has allowed BAR and Beer and Wine parlours (in addition to state-controlled BEVCO outlets) in the state to provide parcel service and would be included in the BevQ app.
---
It's not only Kerala, but other Indian states like Delhi has also adopted a similar e-token system to manage crowd outlined liquor stores. Other Indian states like Jharkhand and Odisha has allowed food delivery apps like Zomato and Swiggy to deliver alcohol.
Health advisory: Consumption of alcohol is injurious to health. Be safe – don't drink and drive.